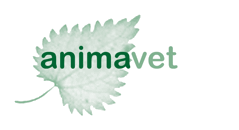 Christine King BVSc, MANZCVS (equine), MVetClinStud
To schedule an appointment or for article permissions, please complete the form below:
As a service to those in my former practice area (Park Ridge, Queensland), here is a list of equine veterinary practices south and west of Brisbane, arranged alphabetically by location.
Those with websites are listed in green; those with an asterisk (*) have surgical facilities. The phone number for those that also treat farm animals (sheep, goats, etc.) is provided in purple.
ANSTEAD
Ph: (07) 3202 7300
BEAUDESERT
Ph: (07) 5541 4719
McMahon & Gallagher Veterinary Services
Ph: (07) 5541 0554
Scenic Rim Veterinary Service*
(07) 5541 0219
Veresdale Equine Veterinary Services and Hoof n Paws
Ph: (07) 5541 2129
After-hours: 0409 884 377
CARBROOK
All Horses Veterinary Services
Ph: (07) 3287 6922
Emergency mobile: 0457 467 737
GOLD COAST
Ph: (07) 5574 2466
HATTON VALE
Exclusively Equine Veterinary Services
Ph: (07) 5411 4554
LOGAN VILLAGE
Village Veterinary Care Clinic
Ph: (07) 5546 3909
OXENFORD / NERANG
BFP Equine Veterinary Services
(Maudsland)
Ph: 0407 586 872
Nerang Equine Veterinary Practice
(Advancetown)
Ph: 0409 509 687
affiliated with Gold Coast Equine Clinic
TAMBORINE MOUNTAIN
Tamborine Mountain Veterinary Surgery
Ph: (07) 5545 2422
THORNLANDS
(Thornlands)
Ph: (07) 3207 7325
*****
Below are two specialist practices that treat goats +/- other farm animals:
BRISBANE
Dr Sandra Baxendell
Ph: 0477 813 278 or (07) 3355 6404
(Note: Dr Baxendell will travel to the south side, but she only treats goats.)
GATTON
UQ VETS Production Animal Service*
Ph: (07) 5351 5051
These websites and phone numbers were current the last time I checked. Horse owners, please note that the Hendra vaccination policy varies by practice, so be sure to ask when you call so that you're not wasting your time with a vet who won't see your horse.