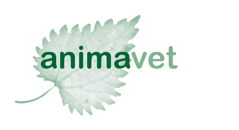 The CAVM list is an online discussion group of veterinarians who are interested in the practice of complementary and alternative veterinary medicine (CAVM). It is members-only, and membership requires acceptance of your application.
Our membership is predominantly holistic veterinarians or those practicing integratively (mix of conventional and holistic practices). We have a couple of legacy members who are MDs or PhDs in a related biomedical field. Veterinary students may now apply to join (see below).
If you are a veterinarian and you would like to join the CAVM list, please complete the following form. (Vet students, there is a separate form for you further down the page.)
* Commercial affiliations
Would you please declare any commercial affiliations or interests you have that may come up in your posts to the group. That is, any product for which you are, have been, or expect to be compensated in some way. It's essentially the same as declaring potential conflicts of interest or funding sources when submitting a paper to a reputable journal. Such affiliations don't disqualify you from joining the CAVM list or participating in discussions; we simply need to know where you're coming from when you mention such a product.
** CAVM member who can vouch for you
Don't stress if you don't know anyone on the list; it simply expedites the application process if you have a referral from a current member who can verify your credentials and your genuine interest in CAVM.
Please note that I live in Victoria, Australia (UTC/GMT + 10 hrs). I do my best to process all applications as soon as I receive them. If you don't hear from me within 24 hours, please follow up with me via my contact page.
Veterinary students
The CAVM list now accepts veterinary students who are enrolled in an accredited college/school of veterinary medicine and are interested in CAVM. Students, if you would like to join the CAVM list, please complete the following form:
* Email address
Please provide your college email address (i.e., name@institution.edu) when applying.
You may use a personal email address for the CAVM list discussions, particularly if your school server is likely to treat group posts as spam. Please let me know the email address you want to use to participate on the CAVM list, but I also need your school address, as a way of verifying your enrollment.
** Student clubs
If you are a member of any relevant student clubs or organisations, please name them in your application and briefly describe them (if necessary). No problem if there are no such clubs or groups at your vet school, or if you're not a member. I'm simply trying to gauge your interest in CAVM if you do not have the name of a current...
*** CAVM member who can vouch for you
If possible, please provide the name of the CAVM member (must be a graduate veterinarian) who informed you of the CAVM list and can verify the above information and attest to your genuine interest in CAVM. No problem if it was a visiting lecturer who told your class or group about the CAVM list, and not someone you know personally. Just let me know the person's name and a bit about the lecture, lab, workshop, or whatever it was.
In the absence of an endorsement from a current CAVM member, please elaborate on your activities in student clubs or other organisations focused on holistic medicine. If you've been flying solo, please tell me a little about that. No need for an essay; I'm just wanting to gauge your interest in CAVM.
If you do not know a current CAVM member, please provide the name and email address of your student advisor.
Thank you for your interest in joining the CAVM list!
List owner: Dr Susan Wynn DVM, DACVN
List manager & moderator: Dr Christine King BVSc, MANZCVS (equine), MVetClinStud
List server: University of Georgia (USA)