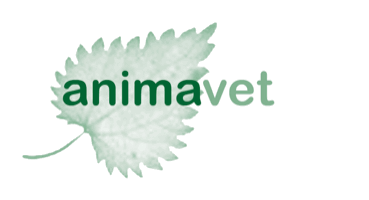 I'm Dr Christine King, a holistic veterinarian based in Emerald, Victoria (Australia). I primarily work with horses, but I also love working with dogs, cats, and farm animals (sheep, goats, cattle, chickens, etc.). I'm semi-retired from practice, but I am still doing some consulting, both in-person and via telemedicine.
Click on the links at the top of the page for information on my veterinary background, services, articles I've written on animal health, and how to contact me to schedule an appointment.
News:
In March 2022, I moved from southeast Queensland to the Yarra Ranges in Victoria. For the time being, I'll continue to keep a list of equine/large animal practices in SEQ on my contact page for those in my former practice area who don't have a regular vet for their horses or other livestock.
In April 2022, I opened the publishing arm of animavet, called animabooks. Click on the link for information on my available books, including links to their order pages on Amazon and Lulu.
In April 2022, I published my latest book, Retreat — notes from a virtual mountaintop retreat. Click on the title for information, including excerpts and audio files, and to order this book.
In June 2022, I expect to publish Feeding Miss Lilly, revised edition. Click on the title for information, including an excerpt and audio file, and to track its progress to publication (scheduled for late May or early June, 2022).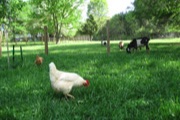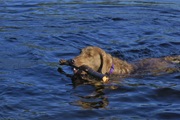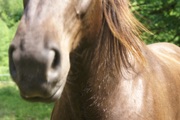 Member
American Association of Equine Practitioners